Hello everyone, and hope you all are having a great day, and to all my new readers..
Welcome! And hope you find very valuable information in my blog posts that will help you with your marketing.
Today I just wanted talk about the Team build we are doing with
Four Corners Alliance, and let you all know it is smoking
along!! Our Team is building every single day, so more and more
people are making commissions every single day..
I just bought an ad to the Warrior Forum, which is a very large forum
filled full of internet marketers, has over 800,000 members, my
ad is located here if you wish to take a look.
This is a paid ad, had to jump through a lot of hoops to get it
posted because they have so many rules.
This ad just went live a few minutes ago..
These are the kind of advertisements I regularly buy for
building my fellow 4 corners Team members downline, I do not
rely on only one traffic source, I am using solo ads, traffic
exchanges, safelist, banner ads, classifieds, and some seo. Our
Four Corners Team is like I said growing extremely fast..And
people are making money everyday.
And for those of you reading this blog for the first time and
have not joined us yet in Four Corners..I would jump in now, I
will not be offering this forever, as most of my own profits I
am dumping all back in to advertising to help my downline get
paid sign ups.

Why the Four Corners Alliance program has been so successful:
1. Low entry point, only $18.00, Affordable for anyone. This
opportunity has such a low barrier of entry that is attracting
the masses. Simple as that.
2. It is a one-time payment, no further out of pocket expenses.
3. Four Corners Alliance self funds into higher commissions, by using your
commissions automatically to buy the next product level. This
gets you into bigger commissions without you having to spend any
more money out of your pocket.
4. Excellent Financial literacy products. Four Corners Alliance
was launched in March of 2013.
5. A genius lucrative compensation plan, that actually works.
Spillover-galore, because of the way it is set up. We are
crushing this program, whether you get in or not. Put yourself
in our circle.
Every second You Waste Is Potential Income Lost, I sign people up everyday!

http://richardweberg.com/smart.html
If someone can not make money with Four Corners Alliance, then there is something seriously wrong!!
Especially with my help, I have 12 years experience doing internet marketing.

We are going all the way to the top with this, no stopping…Get
on board or get left behind!
My Email: support@richardweberg.com

My Skype: richard.weberg
Sincerely,
Richard Weberg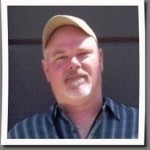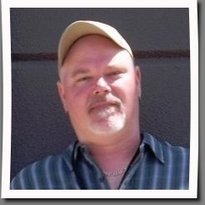 Let connect and be friends!