I just got an email from Joel Therien CEO & Founder of Gvo also known as Hostthenprofit. In his email was a link to a new blog post they just did about the company and where they are headed, and they talked a lot about their top earning affiliates and how they got where they are with Gvo.
Here is the link so you can listen for yourself.
http://www.gogvo.com/blog/congratulations-affilaites-of-gvo
While listening closely to the very short video, you will hear about how these top affiliates became the best earners with Hostthenprofit, they all had intact a system for promoting Gvo, they didnt just hazardously promote their affiliate link, they used a a complete system to promote it. I have been preaching for a long time, about how important it is to build your business the right way and to make sure you have a complete system and income funnel in place, otherwise you are just wasting your time.
This is what Successful Internet Marketers Have In Common?
If you take a look at anyone online who is actually making their living on the internet, or are making decent income every month consistently, you will find that they all have the same things in common.
1. They are building multiple email marketing list, with services like aweber, trafficwave, gvo, etc.
2. They have set up their own websites, that they pay to host, and they own their domain names, they are not using free platforms.
3. They have one or more blogs set up online to communicate to their list and build a following and for branding their name and business.
4. They communicate on a consistent basis to build trust, loyalty and rapport with their customers, leads and partners.
5. They are driving traffic daily to their opt-in pages, using multiple free and paid advertising resources.
6. They either have their own products and or membership sites.
7. They create and use unique lead capture pages, that always promote them or their business first.
8. They create multiple income sources, by offering other products and or programs to their leads, customers, and partners.
This is how you actually make serious and consistent income online, you can believe the lies if you wish, but you will be spinning your wheels. This process you must learn, apply and create………. Investing in you and your business is a must!
Gvo is the perfect platform to put all of these things you NEED together, GVO has web hosting, autoresponders, video builders, simple wordpress blog set up, templates and a fantastic affiliate program to earn long term big residual income. All with out the big price tag. Most importantly they have a dedicated team helping us, they regularly communicate with their affiliates. Joel Therien is not new to the internet he has been doing this stuff a long time and absolutely knows what he is doing and is dedicated to our success as affiliates. I have been paid by this company from day 1 like clockwork!
Now back to my point, I to am a successful marketer but only became that way after I started using a complete system, otherwise before that I only made peanuts online. A lot of you reading this can relate to what I am saying, and if you do not put a complete system in place you will always make peanuts, it took me over two years of banging my head against the wall before I figured this stuff out. Remember knowledge is power but only if you use it.
Learn more about GVO By Clicking Here
Want to learn the system I am using to build my business?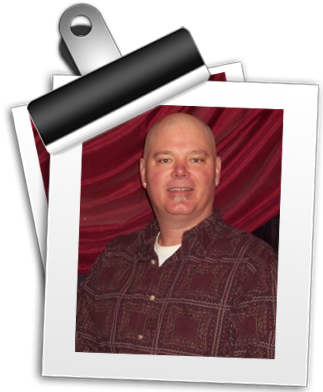 Sincerely,
Richard Weberg
Let connect and be friends!