GVO'S Host Then Profit is a super cost effective marketing Suite, they have all the tools you need to build a successful business with.
You need your own website or blog if you really want to make it in internet marketing. Why? Because with your own site and or blogs your credibility will increase among your visitors. Look at it this way, having your own website is like having your own store in the offline world. Like a hardware store where you can show case your programs and affiliate products and customers can see them and get information about them. My website http://richardweberg.com is hosted on GVO, and so are several other domains I own. I also host many of the images and videos I use in my marketing with them.
If your customers trust you they will buy from you. The more trust and credibility your website and you have, the more sales and sign ups you will make.
Other reasons for having your own website are:
* You can build a more personal relationship with your customers
* You are in complete control of everything
* You can build review pages
* You can pre sell your visitors a product before actually redirecting them to the affiliate offer
* You can blog so that when making a new post, your website will increase in the search engine rankings (Free Traffic)
* You can build landing pages, sales pages, bridge pages and host them in GVO
* You can build your email list **
Your prospective customers can reach your business 24 hours a day/365 days a year. You are never closed, because your website is up 24/7.
* And many more reasons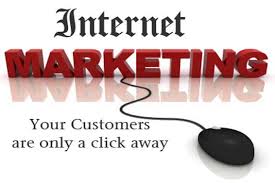 The most important I believe is you are in complete control! Google cant close your blog for to many links or because you blinked the wrong way, nobody can, free websites and blogs are not yours. Now there are many people who do not have their own sites, I believe most do not because they believe it is just to complicated. In reality it has become very simple, with all the new technologies that have emerged. You can literally set up a blog and publish it live with just a few mouse clicks!
You can not beat the quality of the tools, price, and the simplicity of use. GVO'S Hostthenprofit is much, much more then just web hosting.
Not only do they provide all of the most essential tools for building any online business, it is also coupled around one of the best income opportunities you could find anywhere online!
They pay out 80% of their profits back to their
affiliates every single month…They have literally paid me commissions for over a decade!
This is not a ONE OFF, or one time payment like
most hosting companies..
YOU get PAID FOR LIFE with HostThenProfit
They have a Hybrid Matrix Plan that pays over 10 Levels deep
And they take it one step farther..The training an online support is second to none!
You Will Get Web Hosting + 6 Remarkable Business Building Tools
With Step By Step Training From Founder Joel Therien and his team of experts.
If You're An Internet Marketer Then You Must Have GVO Host Then Profit in your Arsenal…
Again, show me where anyone can get..
*Host 4 different domains
*A professional auto responder service
*Professional video hosting with statistics module included
*A fully functional video conference room
*The VERY BEST internet marketing training and coaching
*An unmatched compensation plan paying out 80% commissions every month!!
*Easy Blog Builder
*Upload and create your own splash and squeeze pages, instead of paying a separate service.
All for only $19.97 a month…
http://weberg69.hostthenprofit.com
Gvo's host then profit isn't another money game, its not based on hype…..Its a real business, providing real essential marketing products that every blogger, website owner and opportunity seeker online needs!!
Host Then Profit provides the tools to assist you with building a massive contact list.
E-Responder Features:
*Create groups/campaigns
*Send in HTML or Plain Text
*Easy to use HTML editor
*100% deliverability
*Personalize messages with custom fields
*Very Fast mail sending
*Unlimited Follow-Ups
*Professional forms to choose from
*Send single messages
*Timed sending of emails
*Powerful subscriber filtering and sending
*Unsubscribe function
*Daily activity report
*Advanced click tracking and reporting
*Bounced message handling
What does this mean for you?
They won't shut you down if you are a legitimate bulk mailer and email marketer. And they guarantee your emails will be delivered to your clients!
And a Free Blogger Builder.. Create up to 4 Profit Pulling Blogs
To make the worpress blog creation easy and smooth for you, Host then Profits provide you with a large variety of wordpress themes that are appealing enough.
Blogger Builder is great for your personal use but has been set up for much more than that. It can generate huge profits for you!
Blogger Builder Features :
*Easy to use site Blogger Builder
*Tied into WordPress
*100′s of WordPress themes
*100′s of headers based on all Local Market's
*Charge and create Blogs/mini sites for local businesses
*Keep 100% profit
*Host local Blogs on your account for residual income
Free Easy Video Producer! – Create up to 5 killer videos!
Video production software, another effective marketing tool is the Easy Video Producer with which you can upload your video on your own server rather than on other video related sites like You tube. It allows you to create 3 times or more marketing effect than a normal advertisement. Again, you can have access to different lead capture templates that are professionally designed and well maintained to deliver you optimum results. It's FREE with your host then profit Web Hosting account!
Free Host Then profits Web Conference room.
GVO conference, a complete video and audio communications tool! Work with the presentation mode when running video and audio. Complete desktop sharing capabilities. Record your session with the click of a mouse and so much more. This is a must for anyone doing business online or working long distance. Grow your business through worldwide. Keep your team leaders, customers, business associates and members informed and on the same page.
Let GVO conference bring the world closer to you…
GVO prospecting system:
Are you not sure about how to make a lead capture page that converts into leads and ultimately buyers? Maybe you don't know html, ftp, web design or other factors required to build a great lead capture and online presence.
Don't worry! "Host then profit" Prospecting system is skillfully designed and extremely easy to use. They assure that you'll be able to utilize their lead capture system, with just a few clicks of a mouse, to build a massive email contact list.
GVO Academy…All Included!
If you are new to online marketing world then GVO training academy is ready to help you face this challenge more efficiently. The GVO president along with his professional trainers will be guiding you through their experience and expertise on a weekly or daily basis. Host then profit President and CEO Mr. Joel Therien will tell you himself. He spends thousands a month towards his own personal development!
Their trainers have been known to charge thousands of dollars just for a 2hr session! But At GVO Academy, you'll get this training FREE with your Hosting Account. Awesome isn't it ?
EVERYTHING YOU NEED TO SUCCEED ONLINE IS INCLUDED
IN YOUR WEB HOSTING MEMBERSHIP!!
All the above mentioned features will definitely lead to the success of any kind of business you are operating online. Whether you are working as an affiliate marketer, networking marketer or internet marketer, Host then profit offers scalable and upgradeable tools that are perfect for operational and sales activities of your business.
So, have access to the full featured tools in a single and affordable hosting package that is meant to grow your business successively in competitive online business atmosphere.
The only other thing I can say, is I wished I would have joined them sooner….My personal experience with them so far has been SUPERB! Gvo's retention rate is 95% when someone sets up a website, because of this in my opinion there is no better opportunity online! I have now been with over 10 years!
So, What Are You Waiting For? Don't Waste Anymore Time & Money!
Get the best for less..
Take Action & Join Host Then Profit Now!
http://weberg69.hostthenprofit.com
P.S. When you Join make sure to go through all the links and short videos, you will be amazed at what you NOW HAVE, use their tools to build your business to incredible new heights!
Me and my son John use these tools everyday to help build our Now LifeStyle business!
To Your Success And Happiness
Sincerely,
Richard Weberg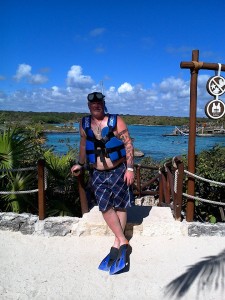 Let connect and be friends!