Does this sound familiar?
Many people tell you you should create
and host your own splash and squeeze
pages, but nobody ever tells you how…
Well my good friend Carol Walczak just
released her new ebook: How To Make and
Host Your Own Splash And Squeeze Pages.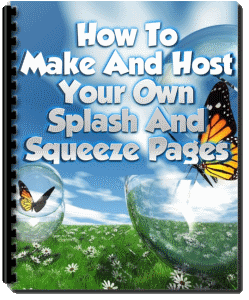 I read it and it's very good! It has concise
and easy to understand information.

Even if you already know how to create
and host your own pages, still grab a
copy, because it's rebrandable:-)

http://marketingtobefree.com/howto.php?r=weberg69

Kind regards,
Richard Weberg

Let connect and be friends!