Sorry, if this offends some of you, the only way I would find any of them useful would be  if there main focus was in teaching you how to build your email marketing list. Having a email marketing list is the difference between making some money online and Making A Living Online. I just prefer to help and teach  people how to make a living online.
I just cant see wasting your traffic on supporting a rotator or some other division of traffic………to me this would be like a welfare system for helping those who refuse to do little to any work. Now I dont find nothing wrong with working as a team, as in sharing Ideas and marketing methods, or helping people to learn how to successfully market online. It is just like the saying  "You can give a person a fish and they will eat for a day, or you can teach a person to fish and they will eat for a lifetime" I prefer to teach people how to stand on there own two feet, that way when challenges arrive they will be able to move forward instead of quitting. Also when your main focus is on teaching somebody how to use a tool (Like Trafficwave)  versus just getting them referrals the retention rate is much, much  higher……this leads to more success. See most of the people that join these team builders tend to become complacent, because they are relying on others to do some of the work, so what do you think happens to most of these team builders after a while……they fizzle out, everyone thinks everyone else is going to do the work?
Think about it this way once,  I teach you how to build your email marketing list using trafficwave, now in the next few weeks you get 10 new subscribers to your list (your list not mine)  or you are part of one of these traffficwave team builders and in the first several weeks you get ten new referrals, in what way would you be better off????
In the first scenario:
You now own your list
You now know how trafficwave works and you know how to build your list on your own
You can now teach others to build their list
You can market any program you want to your list
Your traffic is used to build an income for you and your family, it is hard enough to build a successful business online yet split your traffic with 500 other people???
Now you will definitely stay a trafficwave member and pay for the services
You can now market trafficwave to your list and teach them how to use it and profit because You Know How
When your new referrals to travewave are taught how to build an email marketing list, they will also gladly pay for there marketing tool
Now you are making more money with trafficwave autoresponders and their affiliate program, and so are the people on your list
In scenario number two:
The focus wasnt teaching you how to build your email list first, so you dont have one (the focus was on getting referrals)
You are splitting your traffic with other people ( how many of them are like you and are surfing consistently? )
Your referrals dont know how to use the tools so they dont have a list either
No body is making any money…….so nobody is paying for their trafficwave account
So people start quitting or doing nothing
You havnt seen any action in a while so you now let it go by the way side too
I think team builders encourage program hopping, and
one of the biggest mistakes I see being made by people in internet marketing is "program hopping". This is when someone joins a new program works it for a while and when it is not working for them they jump to another one and so on and so on.
When you hop from one program to the next you are not going to ever have success online.
Until you learn how to build your business the right way first, and there are two types of businesses online you need to build……the first one is your traffic business and the second is your money business. If you try to build them the other way around you WONT have a money business.
This is why the people who focus on spending there time building their email list first and generating traffic to there opt in pages are so successful, they have built their traffic business first. Now when a new program comes out that they want to be a part of they can send out an email to their list and get 50 referrals in one day!!
This is why this website is dedicated to helping and teaching people how to build their email marketing list, I want people to be successful…..I want people to feel what it is like to no longer have money as one of the problems in their life. It is my goal to save people as much time and money as I can by teaching the right way to build an internet business. I was not successful my first two years online, I spent my time program hopping and refused to build my email list and was always looking for an easier way………..you can learn the hard way if you want, I did. You will only learn as I did That there is not an easier or simpler way to be successful online, you must build an email marketing list.
One of my mentors Scott Douglas who I have learned a great deal from who Owns the TEP Marketing system that we all follow here is the #2 TrafficWave earner for March 2010! This is the last update to the list that I am aware of. Here is what Scott had to say about it
"TE Profits is the most powerful downline builder for Traffic Wave… a bold claim, but true.
Our attraction and retention is one of the highest because we teach people how to use
their autoresponder. You can't market on line without one. As a result, many people have
come to believe TE Profits is a 'Traffic Wave Downline Builder' as though that were its
primary purpose.
If Traffic Wave is your 'business' and your goal is to build a large residual income on the
'back end' from it, you can do so with TE Profits. For me, Traffic Wave is a critical part of
my marketing. All income from Traffic Wave (even residual) is generated up front in the
marketing machine while I build my real business.
I would continue to pay the small monthly fee for my autoresponder
for as long as I am marketing online even if I never earned ONE PENNY
from TrafficWave as an affiliate!
When you accept the autoresponder as a necessary tool and use it
effectively to build your business, your partners will automatically
begin to do the same.
To YOUR wave of growth,
Scott"
Until Next Time
Your Friend And Partner
Sincerely,
Richard Weberg
List Building System on Steroids get it here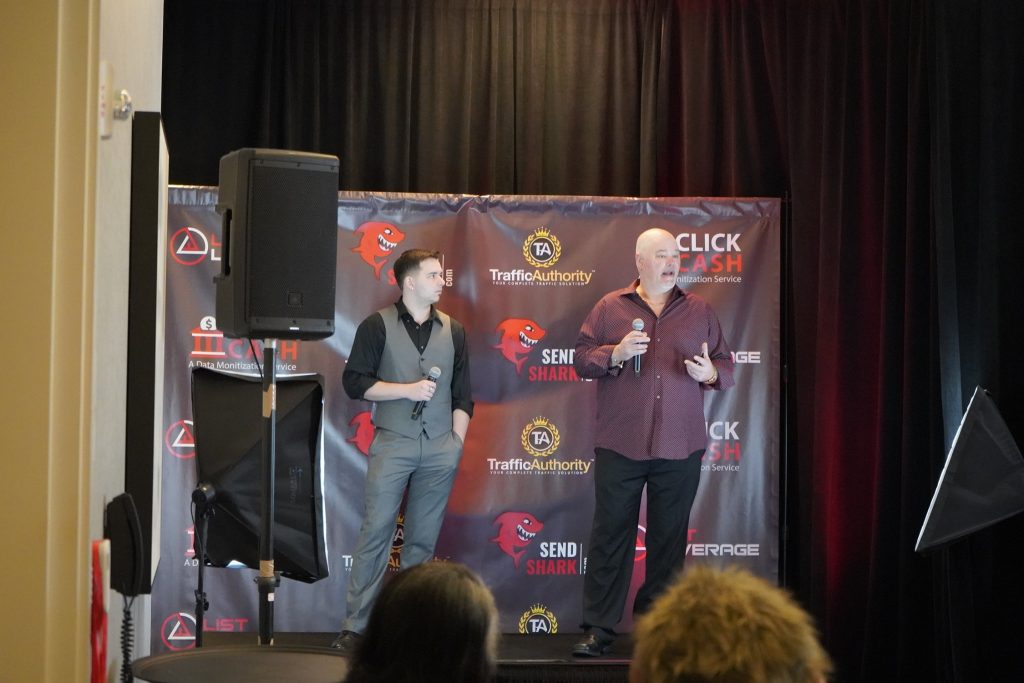 Let connect and be friends!