My Main Income and marketing Programs I Promote.

These are programs that I continue to promote and support,
they have very awesome owners and have paid out like clockwork.
They will be around for years to come. We are very dedicated to building them.
Our main income program we are building, Now LifeStyle we are the #1 team. My son John Weberg and I have teamed up, and we have a combined 27 years of internet marketing experience.
This is our absolute main focus, this is where you can build real wealth..
1. Now Lifestyle – A combination of digitally delivered online marketing tools, and health and wellness physical products that can be shipped right to your door. The first hybrid of its kind that can be built both online and offline. They have three killer compensation plans, that are absolutely incredible, and they are run by a real company with over 18 years in this industry. This is not some guy or gal sitting behind a computer screen with a script. We literally have made this home, and will be building this for years to come. We do not mess around promoting everything under the sun. Now LifeStyle is where it is at and where it will be. We have already made over $216,377.55 from this company alone, and it will become our million dollar earner this year. We are Double Diamond Earners..
Plus, what is available to you, it is everything you need, nothing else provides this much value..
1. Lead capture system
2. Done for you lead capture pages
3. Done for you follow up emails
4. Guaranteed paid sign ups
5. Digitally delivered products
6. Physical products
7. Real customer driven business
8. Video Hosting
9. Authority website builder
10. Full Autoresponder
11. Pays Weekly
Yes actual real customers, ones that buy from you over and over again..
And a full blown autoresponder, you can add as many other campaigns as you wish,
all with some of the highest open rates in the industry!!
Click on the banner now to get on the fast track with us!


2. ListLeverage – List Leverage is an advanced viral lead building solution that has been designed to create a large high quality email list through leverage very rapidly. This is done by providing high-converting lead capture pages, along with our proprietary Viral Lead Pass-up System. Should you choose to participate, once deployed, this process will create 5 Streams of revenue, including high-ticket commissions, as well as monetization from those who purchase nothing. (Pays Weekly)
Whatever online industry you're from, regardless of the business you call home today, List Leverage is here to help you achieve your goals & dreams, as you tap into our thriving online community.
Our mission is simple: Help people turn 1 lead into 1000's! We do this with the revolutionary software we have built, and which is the focal product at List Leverage.
List Leverage's product is our proprietary software suite that is sold through a subscription model.. Our viral lead pass-up system makes it possible for people to build a high quality email list through their own efforts, as well as the effort of others. We use List Leverage to build leads and build our Now LifeStyle Business.
Click on the banner now to start building massive leads and income!


3. Click Funnels – Is as easy as it gets…Simple drag and drop webpage editor! Use The Tools All Top Earners Use to Explode Their DownLines And Income! Create landing pages, squeeze pages, track your pages, build complete marketing funnels, you name it, they have it. The owner Russel Brunson is one of the most elite marketers in the world!! ClickFunnels Gives You EVERYTHING You Need To Market, Sell, and Deliver Your Products and Services Online!" (Without Having To Hire or Rely On A Tech Team!) I hate techy stuff, I am a marketing guy, but with these tools, I can build and do anything, flipp'in awesome! We use these tools to sponsor people everyday into our Now LifeStyle business. These tools will turn you from a newbie into a recruiting machine..
I only promote what I personally absolutely believe in and use to make income and build traffic online, if I am not doing it my self, I do not promote it.
All of these marketing programs have something in common, they are all designed to save you time, increase your productivity and earn you more money faster.  We use only the best marketing programs available, the owners of these programs need no introductions, these are the best products you will find online.
Keep in mind, no advice or marketing program works unless you do. And I cannot help you, unless you login to your accounts, read, setup, and make use of the excellent resources before you.
Get on our Dream Team now, and learn how to build a REAL business!
http://www.richardweberg.com/
To Your Success And Happiness
Have a fabulous great day my friend!
Sincerely,
Richard Weberg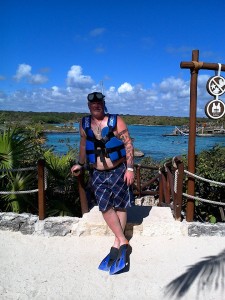 Let connect and be friends!