Getting started with email marketing may seem like a daunting task especially for those who have no prior understanding of online marketing.
I started marketing online over 18 years ago now, and my first two and a half years I refused to put a side my fear of learning email marketing, and I made nothing..I let fear stop me, the fear that I thought it was too complicated for me to do.
In getting started with learning email marketing you have to set a side the fear factor, and just decide to move forward with it.
Once I finally decided to move forward with with email marketing, I made more money in 30 days then I did the prior two and a half years combined.
Now back then, it certainly was more complicated to do, as technology online was not where it is today, and technology has now made it a 1000 times easier for anyone to get started building an email list.
In this article I will explain email marketing and how you can get started with it very easily.
Lets start with some basics first.
What is email marketing?
It is a way for you to acquire a lead and communicate with that lead over and over again, without any additional cost of money or time.
Email marketing is a very powerful marketing strategy, because when you acquire a new email subscriber (lead) they may remain on your email list for years and years. So this means you are able to email them (communicate with them) for years without any more cost associated with this lead.
In simple terms, email marketing is the process of using email as a sales channel.
I have people that have been on my email list now for over 15 years, and they literally buy almost everything I promote and sell. Customers for life..Make sense?
Some Email marketing terms to be familiar with.
1. Email list – (also referred to as) List building – Leads list – Email newsletter – Newsletter – Email marketing campaign
2. Subscriber – (also referred to as) lead – optin – opt-in – opt in – Newsletter subscriber
3. Squeeze page – (also referred to as) LCP – Lead capture page – Opt-in pages – Subscriber page – lead magnets
4. Double opt in
5. Single opt in
6. Autoresponder – (also referred to as) Email marketing software – CRM – Customer relationship management
7. Form Code – opt-in form code – sign up form
8. API
9. Follow up emails – Follow up letters
10. Broadcast emails – Newsletter broadcast
11. Email marketing funnel
12. Unsubscribe
Why email marketing is the most effective way to communicate online.
1. Even with the rise in social media usage, email usage still remains king.
2. There are over 4 billion people using email and rising.
3. An email account (i.e. email address) is required to sign up to any form of online activity, including social networking sites, instant messaging and any other kind of account or presence on the Internet. (source)
4. Email forces the user to take some kind of action; an email will sit in the inbox until it's read, deleted, or archived.
Email is still the most powerful way to communicate online, hence why email marketing is still the most effective way to build an income or business online! Email marketing is also referred to as list building.
I repeat this again, this is the most important marketing activity one can do to make money online. If you take building an email list for granted, you will struggle to make money online, NO MATTER WHAT you are trying to promote and sell!
How does email marketing work?
You advertise a webpage of some kind that has an opt-in form code or API from the autoresponder you are using embedded in it.
Here is an example of a lead capture page and what one might look like.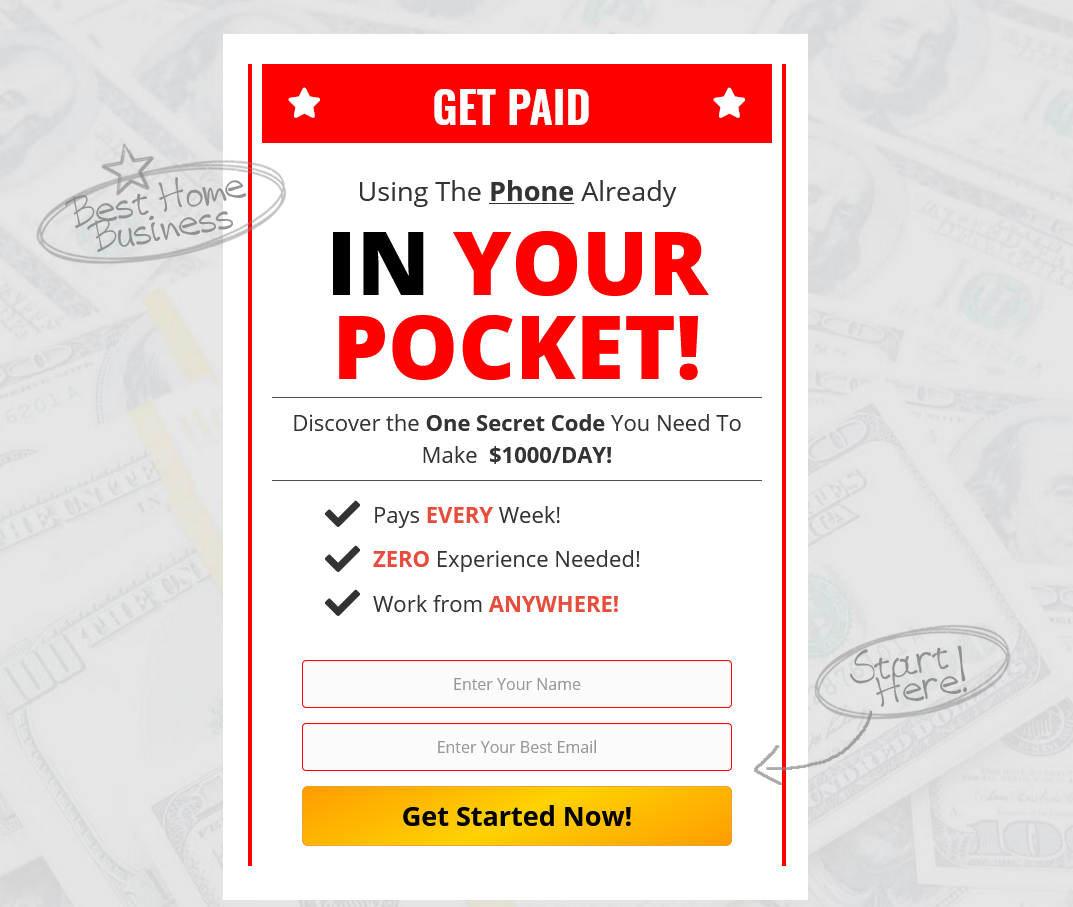 As you advertise (send traffic to) this webpage, some of the people visiting it will decide after seeing your lead magnet offer, that they want additional information, so then they will put in their details in the form and click the button to subscribe to your email list.
After subscribing they will be brought to another page of yours with the full offer on it (Known as Single Opt-in) or if it is (double opt-in) they will be brought to a page that tells them they need to check their email and click on a link in the email to confirm their subscription.
Double opt-in confirmation page will look something like this.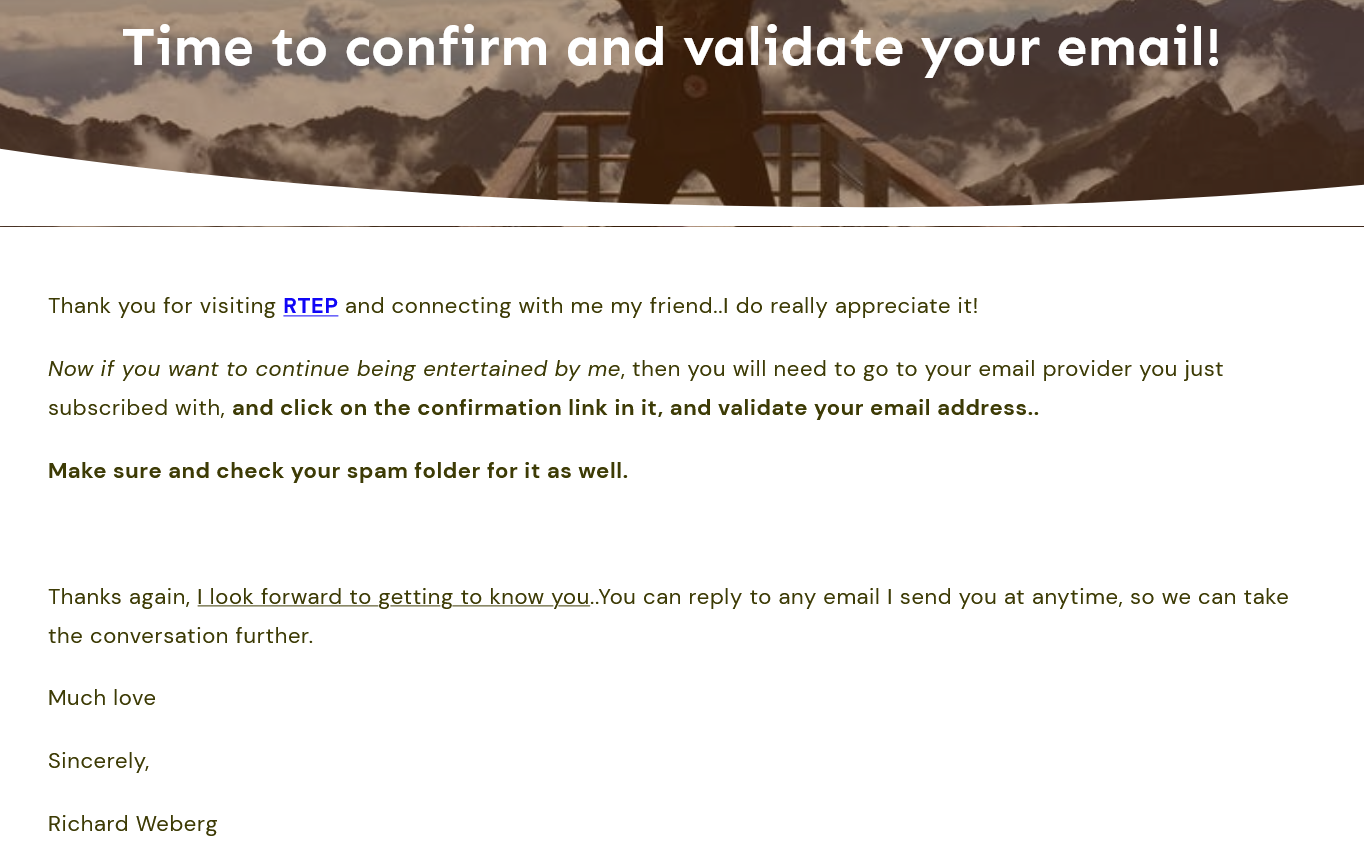 With double opt-in they have to confirm their subscription to get on your email list, and with single opt-in they do not, so that is what determines the page they see after subscribing.
Through both subscription methods, this new lead will also be sent then the first follow up email from the autoresponder you are using. Their email address gets permanently recorded in your autoresponder and you can then send them additional emails any time you wish. Unless of course they unsubscribe at some point, then they would be removed from your list automatically.
Email marketing setup options.
Choosing an option will vary depending upon your confidence and knowledge. I will give you a few examples below along with the easiest and fastest way to get setup and running with email marketing.
First you will need an autoresponder (email marketing software).
You will need an autoresponder know matter what option you choose.
There are many popular and reliable autoresponders you can choose from. Here are a few.
1. GetResponse
2. Sendshark
3. Aweber
Each one of the autoresponders listed above has different features and high points for using them. I use both GetResponse and Sendshark in my email marketing strategies as they fit all of my needs. Once you have an autoresponder, you will need to set up a List Campaign in it, and add a few follow up emails.
Next, you need a LCP (Lead capture page) or a website/blog like this one you are on now.
Somewhere you can create a LCP on.
Basically you can make any webpage you own or have control over into a lead capture page. Simply by integrating an API or a form code into the page.
Many website/blogs like mine have either a theme builder or a website builder you can use to get this done. It does however require a bit of knowledge or searching online for the proper information to get this done.
As an example, this website/blog has WordPress installed on it, so then I purchased a wordpress theme builder (Thrive Themes) it came as a plugin, so then I just installed it and activated them in a couple clicks. I then added a few forms into my pages and copy and pasted my GetResponse API into them and presto they were connected and my pages were ready for new subscribers.
So now this website/blog has several opt-in forms on its pages.
They look like this as an example: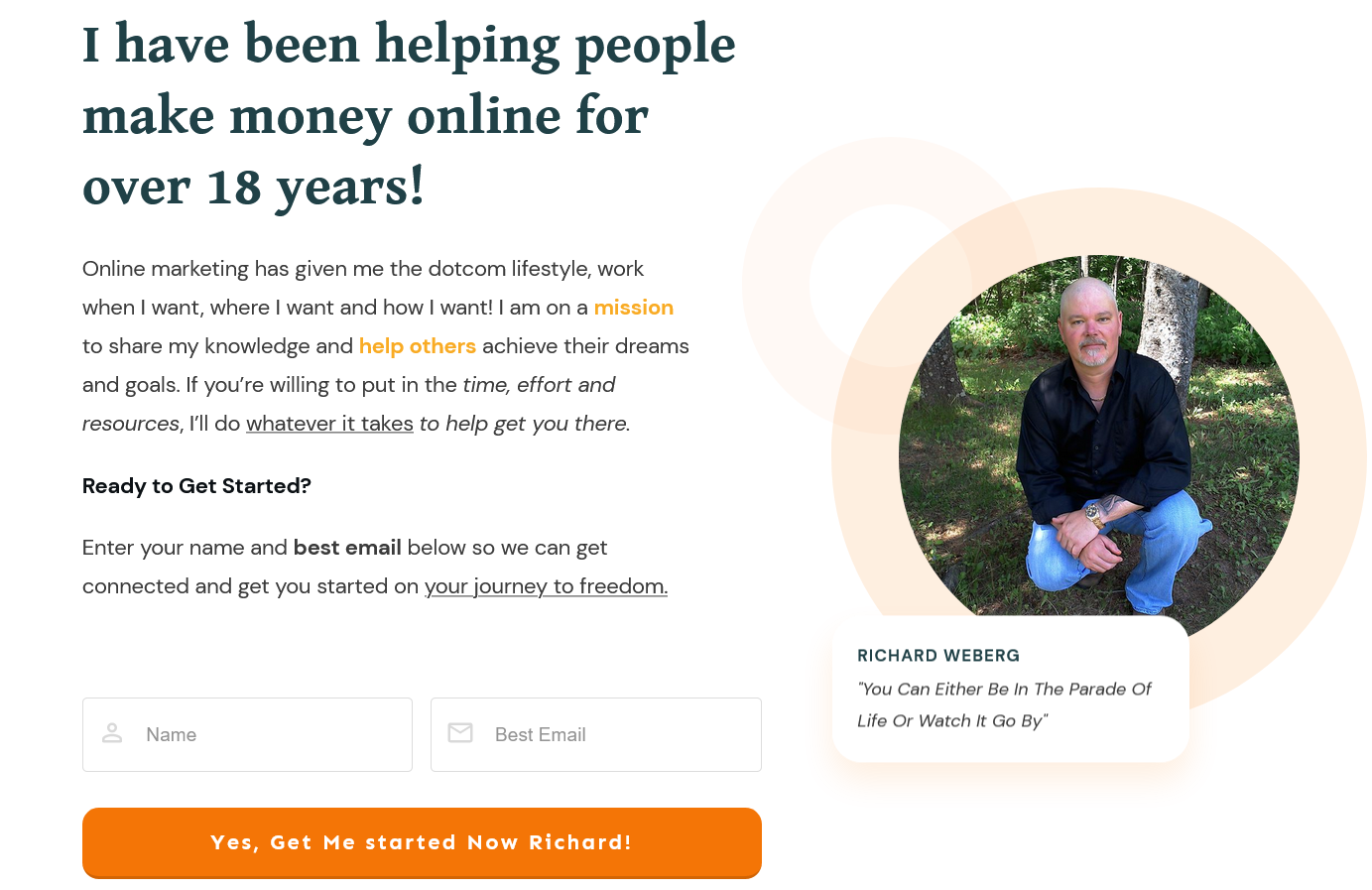 We offer a website/blog creation course where we teach people how to do this step by step.
Your next option would be – as most email marketing software (autoresponders) have lead capture page builders as well, and can be a much simpler way to get started because you can just build an LCP right there in the autoresponder. The connection is automatic, and usually they have a kind of "page builder wizard" that walks you through the steps.
Only downfall is, your more limited to what you can create, and it would not be on your own domain. It still remains a good simple way to get started.
You will still need to set up your campaign in the autoresponder with some follow up emails in it.
Now for those of you reading this that have absolutely no online marketing knowledge or experience..
The easiest and most simple way to get started with email marketing.
Is to join an existing affiliate marketing system, a platform that provides some done for you email marketing aspects like, lead capture pages, campaign creation, first follow up emails, etc

Like these ones:

These systems can offer you a very easy and simple path to starting email marketing, because most of the hard work has been done for you. All a person needs to do is follow some very quick and simple video instructions which takes minutes and you are set up and building your email list, they even provide the traffic sources to buy traffic from.

This is exactly how I first got started with email marketing years ago, it was a done for you system, it gave me all of the structure without all of the headaches in getting started.

Plus these systems offer ongoing email marketing training as part of their packages.

The other benefit of starting this way, is you have something to lean on, to learn from in the act of doing it. These systems have a ton of support, knowledge and experience to guide you. They offer so much to those with no prior experience or knowledge.

I still use these systems to this day as part of my over all marketing strategies, I use them along with my email marketing funnels I have learned over the years to create on my own. I can set up an email marketing funnel to sell anything I want with ease now, but that has come from first getting started, then learning and mastering the basics.

It is better that you fully understand email marketing before you try creating your own email marketing funnel. The mistakes doing it all on your own can be very costly in money spent and time wasted before you even figure out how to make it work and get your first subscriber.

These done for you systems can literally have you up and running today, and getting your first subscribers.

I really hope this "How to get started with email marketing" article shed some light on how email marketing works and how it can help you build a more profitable business.

If you have any questions, don't hesitate to post them in the comments section below or just say hello, would love to hear from you. 🙂

Sincerely,
Your Friend And Partner
Richard Weberg

Let connect and be friends!