Millennials are in the midst of a digital life, so it's no surprise that video marketing is exploding, in fact over 2 billion hours of video are watched online every single day.. The downside for marketers if they use only free services such as YouTube, is that their videos will be disrupted by ads, all of their content, including the ads, get mixed together.
As a result, businesses and entrepreneurs lose customers to other competition, because these free video services put paid ads alongside and within your video content itself.
YouTube recently added the Right to Monetize to its terms of service, which means they can now show ads on all videos across all channels (and they are doing it heavily). How do you feel about competitors ads in all of your videos that are embedded on your websites or in your content?
So free video hosting is not really a good idea, especially if you own online courses, membership sites, or any type of system where your conversions are the utmost of importance. You do not want to side track your potential leads and customers with your competitions ads.
Even if you are into affiliate marketing (marketing other companies products and services) and are using video, you do not want the competitions ads in your videos, you will lose many sales this way.
One option that many marketers sometimes overlook is using alternative inexpensive paid video hosting services that are 100% ad free. There are a few main options in this space when it comes to using a paid video hosting service.
Some are more expensive than others and today in this article we will list the main three services available and their cost. One of them clearly stands out and is way cheaper than the competition.
The video hosting services below are all 100% ad free.
1. Vimeo – this is one of the largest and most used paid video hosting services online, one reason is because they have been around the longest. They are also one of the most expensive as well, and you can not even live stream unless your paying $75.00 a month. Their enterprise plan they do not even list how much it cost, usually that is because it is so expensive, so they do not share it publicly.
They also have overage fees if you use up all of your storage for any plan. All of their plans are billed annually even though they say monthly, so this means you pay what the monthly cost is times 12 months upfront, so you need to have budget for this as well. Their service all in all is of decent and good quality.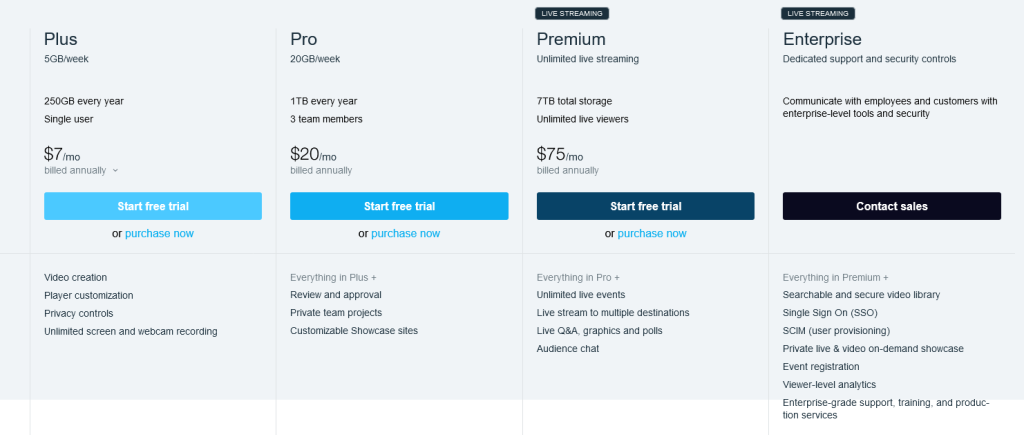 2. Wistia – is another popular video hosting platform, again been around for along time. Wistia is just as expensive as Vimeo, maybe even more so, it is hard to tell because they both can have additional cost, so make sure and read all of their materials if choosing one of them.
As an example: Wistia's plans tell you how many videos you can have at that price, and how much each video cost after that, where as Vimeo list their prices based on storage levels. One advantage to Wistia over Vimeo is that with Wistia you can actually pay monthly, it is not annualized. Wistia does not list the price for their top plan as well, because they do not want the general public to see it for cost reasons. Their service all in all is of decent and good quality.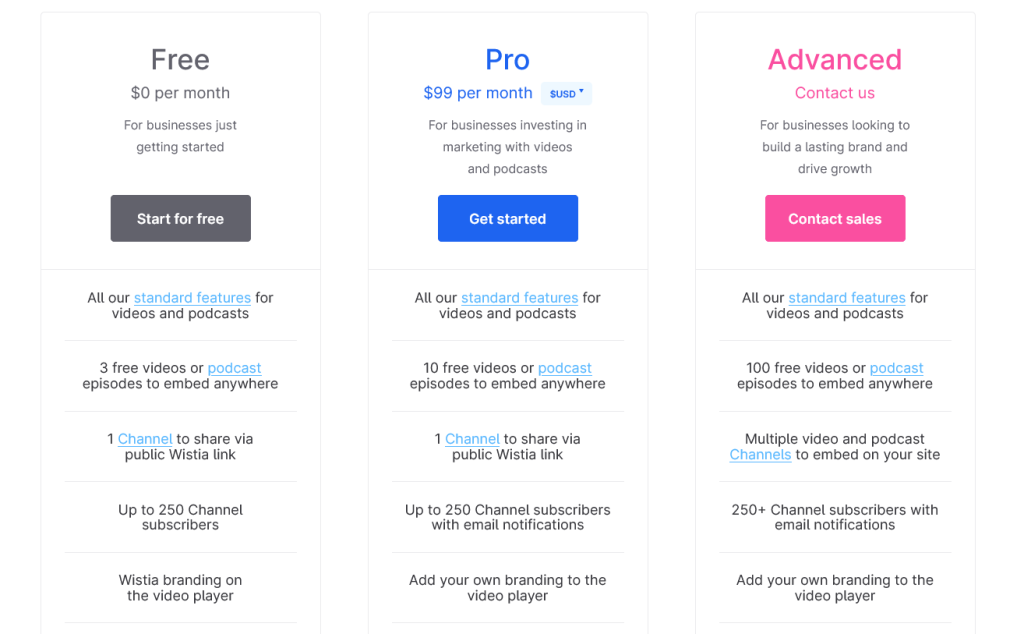 For many years Wistia and Vimeo really had no competition in the ad free video hosting space until now…
Inexpensive video hosting services that's way cheaper than the competition.
3. Viduber – the new comer on the block. Now they may be new to this niche or space, but they are not new to video hosting. They have been providing web hosting and video hosting to their customers for over 20 years. Their video hosting services originally was provided to members of their other marketing services and recently just launched their stand alone video hosting service to the public (Viduber).
Viduber is aiming to take over the video hosting market with their high quality, and extremely inexpensive video hosting services that is way cheaper than the competition. They have no hidden cost.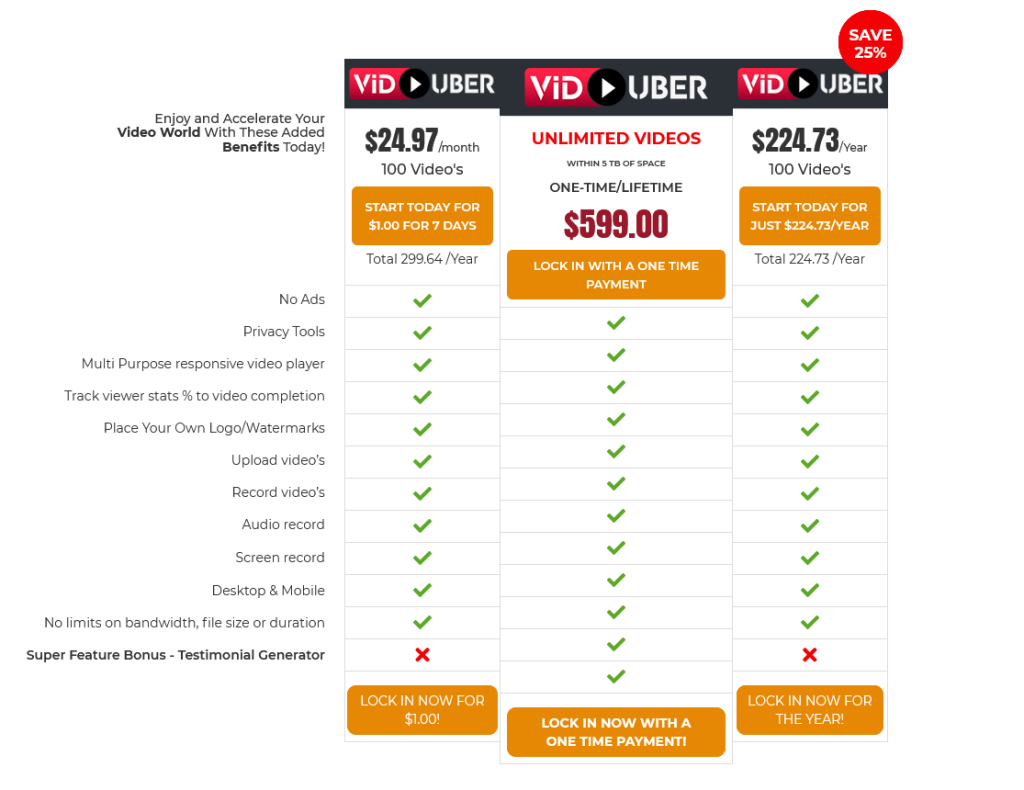 Compared to Wistia or Vimeo, you're getting more value with Viduber and way cheaper than the competition.

Viduber can offer much lower pricing on their products and services because of the fact that they own a state of the art data center and all of the infrastructure. There is no middleman in their operations, and have been operating online very successfully for over 20 years.

I personally use the Viduber video hosting service and love the fact that they are a fantastic high quality provider that is inexpensive and way cheaper than the competition. All my videos load super fast, and I love the fact that I can also record straight from their interface with no other software needed.

If you want to learn more click here now.

I hope this article was very helpful to you and if you ever have any questions, don't hesitate to post them in the comments section below or just say hello, would love to hear from you. 🙂

Sincerely,
Your Friend And Partner
Richard Weberg

Let connect and be friends!