Sell The Shovel – Don't Dig For Gold
Sam Brannan – Shovel Salesman Sam Brannan was a merchant in San Francisco who lived during the Gold
Rush days. Everyone in the city was going absolutely bonkers over finding gold…
It was nuts!
So, one day, Sam came up with an astonishing idea that would form the basis for the most lucrative lesson ANY entrepreneur should learn…
He went out and bought all the shovels in San Francisco and set up shop. After he was done hoarding all the shovels, there wasn't a single shovel to be found in the entire city!
Then he grabbed some gold-dust, and ran through the streets like a crazed lunatic yelling…
"There's gold in the American river!
There's gold! There's gold!"
Believe me, this created mass hysteria in the city! Everyone rushed out to buy shovels to dig for gold!
Well…guess who had all the shovels?
As you can imagine, Sam Brennan made a killing selling shovels to this insane mob… way more that he would have ever made if he set out to dig for gold himself!
And that's how Sam became San Francisco's first millionaire…by selling the shovels!!
Now, there is a powerful, powerful lesson behind this story:
Don't Dig For Gold – Sell Shovels
This is where most people get it wrong…online, They jump from
program to program, searching for that one push-button
system that will make them rich overnight. They are digging for gold in
the vast world of hype and scams.
What savvy marketers realize is that the real money is in
teaching the millions of opportunity seekers how to make
money online, and selling them the tools they need to do so.
You see, there is a LOT more money in teaching people HOW to do something than there is actually doing that "something"! Just think of all the "How To Products their are"
Think about this, what are the most successful internet marketers( Gurus) trying to sell you? The tools to build a successful internet business and with good reason.
1. They know the tools as an internet marketer you must have to be successful online.
2. Their are hundreds of thousands of affiliate marketers and website owners, and whats the one thing that 95% of them have in common, they dont know how to build an online business that actually makes money, they need the tools and the knowledge.
There are a lot more people who need the tools to build their business then there are people who need a business, this is why their are so few Gurus (people actually making money) compared to people who are not making money. The average affiliate marketer makes an average of $100 year.
The Gurus know their is less competition selling the tools, there really is hardly any body doing it!
So what are the things you can do to put your self in the 5% category, people who actually make money, or earn their living online?
1. Change your attitude, become teachable and learn its not the business it is in the marketing.
2. Become committed, quit jumping from business to businesses it not only confuses you it confuses those you bring into these businesses and they adopt your attitude and do the same thing. This is why the average marketer only refers on average only two people to any online program.
3. Give up the scams, quit getting involved in randomizers, cyclers, shakers, new business launches, money investment schemes, get rich promises, hyips, quit being a snake oil salesman. Get involved in a business you can be proud of.
4. Find someone who is successful and follow what they do, having a successful role model is one of the quickest ways to wealth.
5. Learn a successful marketing system, master the tools. With the right tools you can sell anything!
6. Teach your success to others, by providing them the tools and knowledge that worked for you.
7. Learn email marketing it is the quickest way to wealth online, there is no way around it.
Later when you have lots of money to waste you can gamble on the get rich schemes, so forget about them for now they don't work.
This is why Real Traffic Exchange Profits Works, we teach proven marketing techniques and give you the proper marketing tools to be successful online. The system is simplified and is done step by step so there is nothing left out.
Click here to claim your 497.00 a day system
To Your Success And Happiness
Sincerely,
Richard Weberg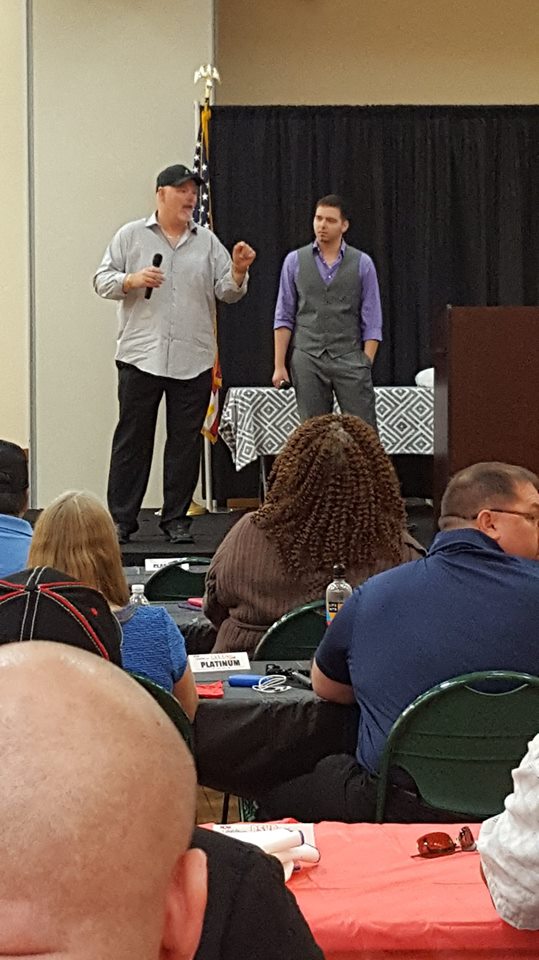 Let connect and be friends!