Friends, I finally bit the bullet after several years now, and finally updated my entire blog…So I really hope you like the new look and feel. Everything is better with this new version, and only wish I had done it sooner!
On my last theme, I always hated the comment forms and how my theme handled them, now with this one it is crystal clear and smooth commenting. I even added a email notification so everyone can subscribe to get my latest blog post automatically delivered, should have had this function years ago.
But when your busy marketing away and working on all kinds of projects at the same time, you put off some things are even forget about them..
Two of the other key updates was having a theme that was very easily altered and completely responsive (mobile ready), now I can share photos with my readers and post on the fly! With my travel schedule this year, this will come in very handy.
Well that's all for now, please leave me a comment and let me know how you like the new look and feel!!
Happy Marketing
Sincerely,
Richard Weberg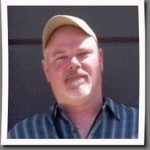 Let connect and be friends!