Bang, Bang, Bang~Explosion~Crack!
Thats the sound my brain makes every morning when I wake up……It takes a few minutes to clear it all out, so I can focus (I told you I have a weird sense of humor). Well, now it is time to focus on the the new year ahead of us, and focus on building even more on going daily traffic to those splash pages, this is how we build success, one day, and one step at a time.
Here are some success Killers………Believing all the garbage thats out there.
1. Your going to get rich over night
2. Easy passive income
3. Armchair millionaire, do nothing and get rich
4. The Team will do all the work
5. This one $97 product will make you fabulously wealthy
6. You can get 100, 000 website visitors for a dollar
7. This secret product will let you push a button and money will come flowing in your paypal account
8. Make $88,000 on complete autopilot for $88 bucks- do nothing, just sign up, pay your $88 open a bag of  chips and thats it, instant money
9. Being first in a new affiliate program launch always makes you money
10. Make $3000 dollars in 90 days guaranteed
11. You should hop around like the easter bunny from business opportunity to business opportunity, this is a surefire winner for getting rich
Not!!!!!!!!!!!!!!!!!!!!
Now almost all programs and business opportunities glamorize there claims, its used to entice people to buy or join their programs, but some of the crap out there is like a pure pile of stinking garbage, that really leads a lot of people astray and lead them to believe they can make money for doing absolutely nothing, or that some how you can make a big pile of money without investing anything! UG!!!!@!@##1!!#@
Any business online is just like a brick and mortar business, in that every business needs traffic or customers, every business has cost associated with doing business, it will take hard work, dedication and a focus to make your business successful, and hear it is folks………..IT WILL TAKE TIME, sometimes years! Everybody walks into an online business with a different amount of knowledge, skill level and most of all a different attitude. When I started online marketing, that was one of the first decisions I made, that I would never quit, no matter how long it took, I would learn it if it was the last thing I did. In my experience, most people come online with totally unrealistic beliefs about internet marketing and how money is made. You need to remember your not paying $100,000 dollars for some prime real estate somewhere, you start off as a tiny dot in the vast world of billions of online destinations, it is easy to get lost.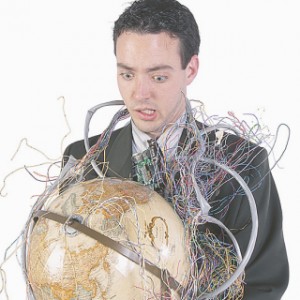 I have been asked a million times, well at least 50, anyway here's the question. "How long will it take for me to make $2,000 to $3,000 dollars a month." My answer, I havnt a freakin idea, and nobody does! Nobody will be able to determine the answer to this question for you, because there are to many variables, namely, the person asking the question. I do not know what kind of effort your going to put in everyday, how much your willing to invest in yourself and your business. Only YOU will figure out the answer to this question, through hard work, time, and investing in your business.

This was what was on my mind today. I really want to help more people have success online, by not filling their heads with a bunch of garbage and lies, if you know the truth, it wont be so easy for someone or some website to lead you astray.

Now, whats on your mind? I just want to encourage anyone visiting my blog, to ask questions, whatever they may be, you can email me, or post your questions in the comments under any of the topics or post I make. When you post your questions here, it enable everyone reading to learn and benefit from the conversations that will take place.

Onwards and forwards my friends, Keep building your snowballs, together we will get it done!

For those just joining us start with the steps listed on the right hand side

To Your success And Happiness

Sincerely,

Richard Weberg

Let connect and be friends!