Because you are not feeding your brain, literally…
You do not believe you can..Your "Why's" are not ingrained in
you…
We see many people come online, some with a huge motivation to
accomplish big things, yet others join business opportunity after
business opportunity and purchase IM products, and do absolutely
nothing to accomplish anything..
They complain, call things scams, and take no action in pursuit
of their own dreams and goals..

So why is this..?
The "Reason most people do not take action" and go after what
their heart desires, what ever that may be, is because they do
not believe they can actually obtain it, hence no
motivation.."Think And Grow Rich" is the greatest book I ever
read, because it will help a person learn to change their
mindset, of I do not think I can do it, into, I know I can do it,
no matter what that may be. What ever you focus on in life, you
will get, whether that is failure, or success in any area of your
life.. Think about it, if you knew beyond a shadow of a doubt
that you could get or accomplish "xyz" would you be motivated to
go after it..?
Would you let anything stand in your way..?
How fast would you take action, if you knew beyond a shadow of a
doubt, you were going to get $50,000.00 monthly for the rest of
your life, and all you had to do to get it, was drive back and
forth across the country 4 times, then make an apple pie, change
a tire on someones car, build a dog house, knit a blanket, and
paint someones fence..???????
But yet you had no gas money, you never baked a thing in your
life, had never changed a tire, never built a dog house, never
knitted a blanket or ever painted a fence…?
You guessed it, you would for damn sure figure it all out! You
would find the gas money, whether you had to beg, borrow or xyz!
You would watch how to youtube videos all day long, you would
call up every expert you knew on how to do each task or you would
find a book that explained it…Wouldn't you?
You would be motivated!
Because you believed you could get what you desired..
It is no different with making money online, if you do not feed
your brain, watch videos, attend webinars, seek out help and
information, you will never succeed, because you will never
believe you can!
Knowledge is very powerful, it helps you to have belief,
confidence and take action..
Now here are some real winners, located on this link below, they
do believe in themselves and that their dreams and goals are a
reality through what we are doing together!
https://jonnywebes.royaltyfunnels.com/leaders/

We always win period, our team members
always win!
Always, every time..
The only way to fail is to quit..
There is only one way to describe failure, and it
is to quit..
Our only team members who have ever failed are the
ones that quit!
Sincerely,
Richard And John Weberg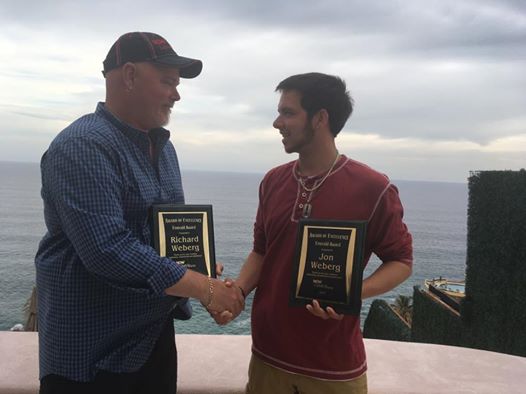 Let connect and be friends!