Will you, please stand up?
I'm talking about the REAL you, the one that you
hide from your self…..
The YOU…That can do anything you make up your
mind to do..
The YOU…That has what it takes…
The YOU…That does what it takes…
I know, and believe, that you are a champion. As
well, I know that you can produce amazing results.
And all of this is true, but ONLY…If the REAL
you will stand up?
We all are capable of moving forward and making
unimaginable progress. But only YOU can decide to
do that for yourself.
The path to follow, and the exact way to start
winning has been in front of you the whole time
my friend, you just have not done anything about
it yet..
It's in your cross hairs across the room, but
will you finally stand up and run over and claim
it?!
Will you claim your prize? Will you claim your
chance to finally achieve the success you DREAM
of?
IF you feel like it's time to show everyone what
you can do and WIN…
Here is your shot…
https://jonnywebes.royaltyfunnels.com/ourfamily/
Will the real you, please stand up?
If not now…Will you ever??
Do NOT be late for your dreams!
We believe in you, now it is time to believe in
your self!
Sincerely,
Your Friends
Richard And John Weberg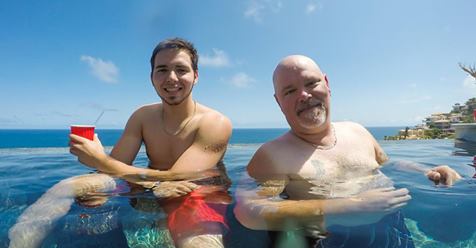 Let connect and be friends!