Why Your Eight Steps is truly a marketing machine, and I
will explain how it will help you..First, I will also explain
why Your Eight Steps was created and how it became what it is now
today.
I came online in hopes to make money in 2003 because our local
economy was literally in the toilet! My first two years I
started marketing online, I didn't have a pot to piss in, I was
actually bankrupt, I lost my retail businesses, my house, my
cars, everything (even my wife, well ex-wife now, she couldn't
take the poverty). I spent…thousands of dollars trying to
understand and learn internet marketing, I just couldn't grasp
list building, so I never did it. I had no tech skills, had no
clue how to build my own pages or sites, so my learning curve
was long and my earnings were nothing. But I vowed I would never
quit until I figured it all out…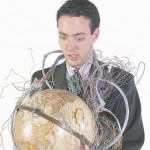 This is why Your Eight Steps was created.
I created the original Your Eight Steps pages to help people and
to shorten the learning curve, to do for you many of the time
consuming task such as learning how to create your own squeeze
and landing pages, to teach people how to use a autoresponder
and begin building an email list from the very first day someone
starts marketing (these are the things I struggled with and knew
others probably did as well).. When I first started marketing
online, I had to search out all this stuff and spend hours upon
hours trying to learn html, which was like trying to learn a
foreign language, back then there was not any done for you
marketing platforms available, you had to search the internet
for what you wanted to learn, and then spend hours on trial and
error trying to figure it out. There was only bits and pieces
here and there, blogging was just becoming mainstream, Youtube,
Facebook, Skype, sites like this didn't exist yet. Your Eight
Steps was born out of my misery and years of trial error, I
wanted to some how shorten the learning curve for people. The
failure rate online is very high, so every success I had, I
wrote it down, I kept track of what was working and what didn't,
I wanted to pass on my knowledge I was learning, and give people
an organized place where they could go to with step by step
instructions to learn how to market successfully online, and
share the common tools and teach them how to use them.

So the first version of Your Eight Steps was just a series of 8
pages I created, that taught people how to set up their own
domain name and host their own website. Then through the eight
steps it taught people the whole process of building their email
list through an autoresponder and how to drive traffic and
follow up with their list. These 8 pages were successful, the
feed back I got from people following these original eight
steps, was amazing!! But I wanted to take it one step further
and make everything in those 8 pages into a membership site, so
that people could also refer people and make additional
commissions. Plus I wanted a series of downline builders so
every program inside the membership site would be re-brandable,
meaning members could build multiple programs at once themselves
with no additional effort by simply referring people…I wanted
to teach people the entire process without the need to going
searching all over the internet and waste time.
But once again, my tech knowledge was limited, and my website
building skills were childish at best, I knew enough to build
only simple pages. This was also about the time I had an
accident at work, I use to be a warehouse manager for a company
called Slumberland Furniture. In October of 2008 while lifting
some furniture I herniated two disc in my back, and ended up
having back surgery. This back surgery was a failed attempt to
alleviate the pain and numbness I was experiencing, it also left
my back unstable and one of my legs permanently numb.. I went
through physically therapy for almost 2 years, got depressed and
dealt with a number of other issues as a result of this
accident. So for a long while I was unable to even attempt to
get back on track, let a lone launch a membership site, and
continue marketing. During this time I spent most of my time
battling to learn how to just deal with the pain I was in and
get un depressed some how.. I could only handle spending 5
minutes here and there online, so sent emails when I felt like
it or paid people to blog for me and other minor things.
Fast forward to 2011, I met Jose Climent, a
computer programmer/website designer from Spain, he was on my
email list, we got in contact with each other, got to talking
and after several months we decided to partner up and create the
original YourEightSteps pages into a membership site. We bought
the domain Your Eight Steps, and finally by around February 2012
Your Eight Steps membership site was officially live. Now Your
Eight Steps did not take off with a bang, Jose got sick he ended
up in the hospital, he also has very sick daughter, so updates
to the site were not getting completed, and I was still learning
how to live being in pain, and deal with my depression…So
struggle, struggle..I couldn't update the site or make the
changes needed, had no idea how, it was a php script, knew
nothing of the sort…So I kept marketing it to keep it going,
and Jose finally made some changes by the end of 2012, but by
this time a divide between us had taken place, and we decided to
part ways..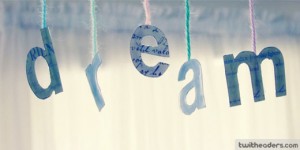 Now I do not know if you believe in destiny or the law of
attraction, that when you want something bad enough to happen,
nature will naturally bring the things or people together needed
for it to take place. Well, I do, and just about the time I was
stressing about the end of Your Eight Steps, because when I seen
the end coming closer because I realized Jose wasn't on board
anymore, I thought this might be it, and even before
YourEightSteps could be realized to its full extent it was going
to die..I decided I was just going to continue on, as though it
would be successful even though I didn't possess the necessary
tech skills to keep Your eight Steps going. I remembered my
favorite book by Napolean Hill "Think and grow rich" in this
book he talks a great deal about the laws of attraction, and
when you want something bad enough to act as though you are
already in possession of what you desire, and the laws of nature
will bring it to you. So I just kept going even though by this
time, Jose was no longer responding to my emails or skype
messages.
Was this really going to be the end of Your Eight
Steps?
No.. Only the beginning!
Through a support ticket on a product I was trying to sell to my
list, I met a wonderful, very intelligent young woman, named
Brenda de Reus. Through us communicating, we eventually decided
to become partners, Brenda knew the technical side and I had the
original vision for YourEightSteps, to me the law of attraction
brought us together, so that Your Eight Steps could be reborn
into a magnificent marketing machine, that would go on to help
many people learn how to successfully market online. Now through
both of our efforts and ideas, Your Eight Steps has evolved into
what it is today, I COULD NOT have done it without her, and I
could not have done it with anyone else, our partnership was
meant to be, I may have had the original idea, but that is
worthless with out her. I just kept Your eight Steps going long
enough so we could eventually find each other, and make it all
happen together. Our skill sets compliment each other and to me
it is the perfect partnership..
We built Your Eight Steps with total integrity and trust, and we
strive to help people, we have helped many people make money for
the first time ever online. And we continue to make Your Eight
Steps better and better for our members. We recently added an
Elite membership option, that actually has helped some of our
members make more money then we do from YourEightSteps. We truly
believe in people, and know that anyone can have success online,
if they have the right marketing knowledge and process set up,
and that's exactly what we provide and teach people how to do.
So how can Your Eight Steps help you?
Lead Capture Pages – fully hosted on our site, coded with your
affiliate links.
Splash Pages, banners, affiliate tools – fully hosted on our site,
coded with your affiliate links.

Complete downline builder – builds you downlines in the top
traffic resources online, every link in your members area is
re-brandable.

Plug 'n play list building – simple copy and paste autoresponder
set up, start effortlessly building more leads today.
Free Bonuses, ebooks and downloads, including a complete
Kompozer video course.



Full Support – We personally handle all your referrals
questions. We fully interact with them through email, skype and
facebook. We train them, so you do not have to! Plus complete
walk you step by step how to video tutorials.

We promote for you – Complete downline integrity, We Never Send Our
Own Links To Your Downline!! No outside advertising within the
members area, every program is re-brandable through the downline
builders.
An optional Pro and Elite Membership option with exclusive
discounts for instant savings in several top-rated traffic
exchanges and safelists, complete with hundreds of dollars in
free website traffic.

Plus Earn up to 90% commissions!
Your Eight Steps is the most complete marketing system you will
find online, I challenge anyone to join and log in and actually
go through everything in the members area , watch the videos go
through each step, do this before you ever upgrade, and you will
see for yourself, we put the utmost thought and dedication into
helping people succeed online. In Your Eight Steps we give you
the entire process you need to make money online, we leave
absolutely nothing out, if you learn this process you can sell
anything you want online!!
YourEightSteps has never missed a single commission payout, they
have all been on-time or early. We strive to be the best, so
that people can be proud of their involvement!
You can check out our Facebook page and see what others truly say about us.
https://www.facebook.com/youreightsteps
Sincerely,
Richard Weberg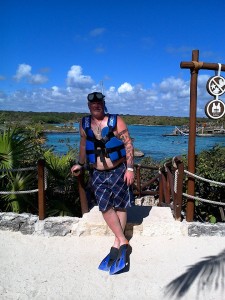 Let connect and be friends!